On Your Feet – Press Night for Gloria & Emilio Estefan in London
'On Your Feet' the smash hit musical opened last Thursday 27th June and we had our very own 'Manchester Latin Band' performing on the red carpet welcoming Gloria and Emilio Estefan to London!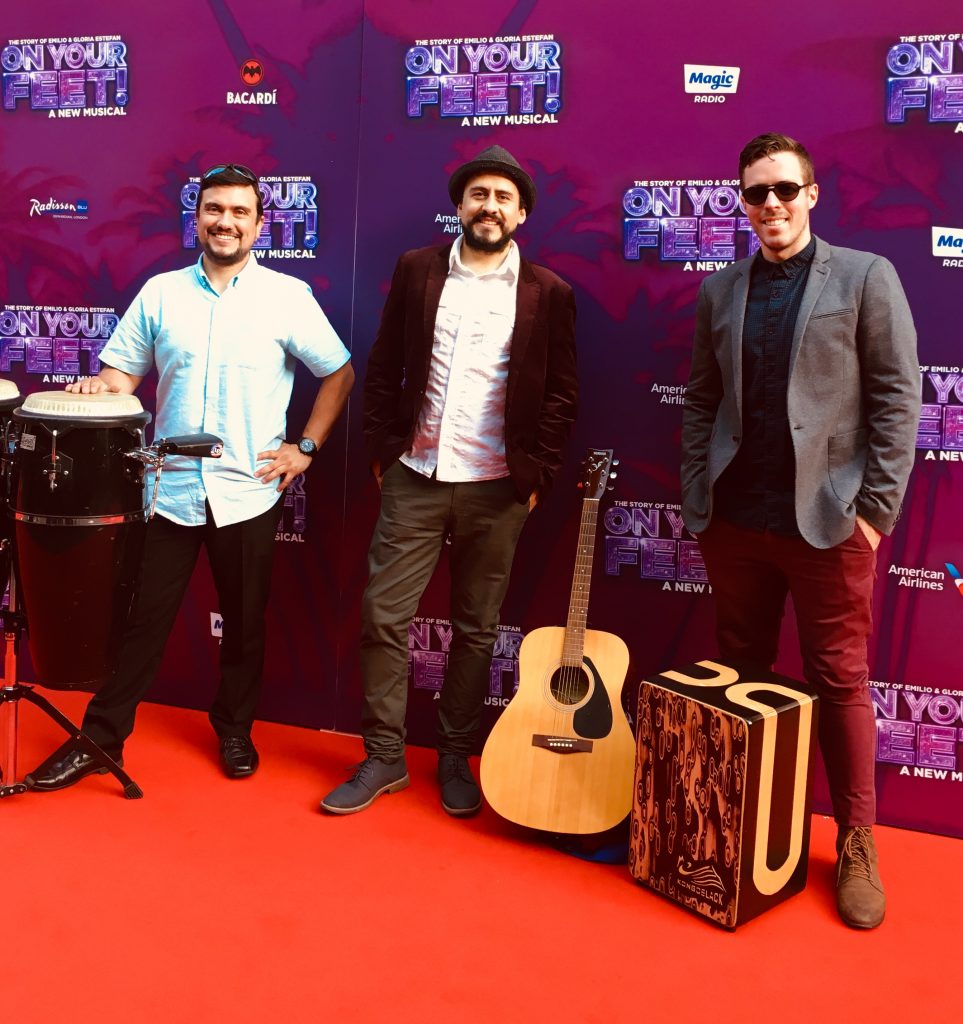 We supply a whole host of performers for events all over the UK and overseas. When this enquiry came through for the press launch for a new smash hit musical direct from Broadway, needless to say, the team here at Find a Performer Ltd were pretty excited! The Manchester Latin Band have a fresh, versatile and unique style which has become very popular and well known over the last decade. They have performed in renowned music venues for special functions, corporate events and festivals in the UK and abroad, most recently in a Christmas Residency for a hotel in Qatar. We submitted five of our talented Latin and Salsa acts and these musicians were personally chosen by Gloria and Emilio Estefan themselves! We were thrilled they accepted this prestigious invitation to spice up the London Coliseum red carpet with vibrant Latin beats.
The spotlight was on the Coliseum for the anticipated arrival of the powerhouse couple Gloria and Emilio Estefan! The red carpet was teeming with the press, theatre critics, fans and showbiz people basking in the summer evening heat to the upbeat Latin sounds of The Manchester Latin Band Press Nights are a big night for new shows in the West End and can often make or break a show, luckily for 'On Your Feet' they wowed audiences with their exhilarating musical which features some of Gloria and Emilios most iconic pops songs from the era.
"We had such a beautiful time performing on the red carpet for 'On Your Feet' Press Launch in London. Also, it was very nice to play for Emilio & Gloria Estefan and see them enjoying our music, they even joined us for a jam playing, dancing & singing with us, Great evening!" – Dan
---
Check out other recent blogs including our 'Cricket Bat Guitarist' for this summers 2019 ICC Cricket World Cup: https://blog.findaperformer.net/2019-icc-cricket-world-cup-guitarists/