A Halloween Ball With A Difference
The spooktastic Martlets Halloween Ball returned to the Grand Hotel in Brighton this year and we were thrilled to provide the entertainment for the renowned yearly event. The Martlets Halloween Ball provides a night for Brighton's finest to party in true Halloween style, all for a great cause.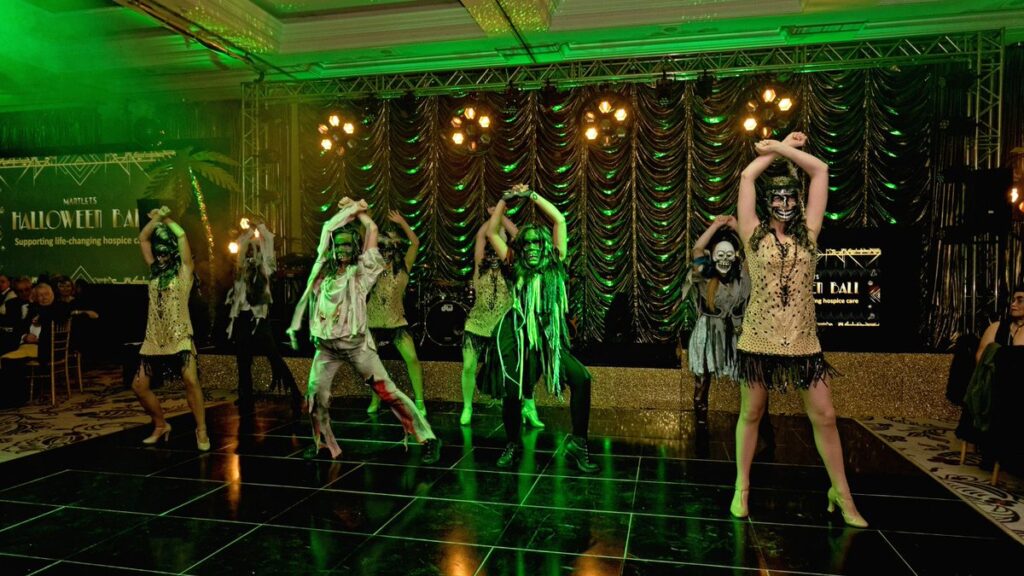 When the organisers approached us to help them find the entertainment they explained they wanted a 1920s themed event for the ball and wondered if we had anything that would be suitable. Our answer was, of course, YES! At Find a Performer we have a huge range of dancers for all types of themed events, including the rip-roaring 1920s, which happens to be one of the most popular themes right now!
We contacted one of the professional dance companies that we work with all year round. We asked them if they could put a spooky twist on their usual 1920s Dancers and provide some themed choreography to accompany such a request. They were delighted to take on the challenge and confirmed they could provide ghoulish gals in flapper dresses in a spooky speakeasy style.
Whilst the guests were wined and dined, our fantastic Gatsby dancers turned into zombie flapper girls and performed a show-stopping number to Thriller. The guest DJ was none other than the legendary, Brighton resident Fat Boy Slim. The dancers, with their roaring 20s energy, inspired the guests to get up onto the dance floor, and many of the guests continued dancing into the small hours all in support of the cities charity, raising over £30,000 for Martlets.
"I have never been anywhere before where the dance floor is packed all night! It will definitely be on our list of 'to dos' next year"
If you are planning an event and you would like to add some glitz and glamour, look no further than our dancers. Equally, if you have any unusual requests, we are always happy to take on the challenge and will do our best to find you the perfect performers for your event.