Dubai Expo 2020 Russian Dancers
Have you seen the advert for the Dubai Expo 2020?
No day is ever the same at Find a Performer, we are always surprised by the enquiries we get and we love a challenge to find the perfect performers for any occasion. We were contacted by the production company creating the Dubai Expo 2020 advert and they asked if we could provide some Russian Cossak dancers. The team had already cast over 200 performers at this point, so we wanted to help them make it as smooth as possible. Finding niche performers can be a challenge as there aren't always many to choose from and often these types of enquiries can be quite last minute. Our team is dedicated to helping our clients find the right performers for their event, from the first initial enquiry we make sure the booking process is seamless, giving them peace of mind and assurance.
So when the enquiry came in, we went straight to one of the professional dance companies we work with all year round to see if their fantastic Russian Dancers were available. Once we established they could provide a group of dancers, it was then a case of finalising the specific needs of the client.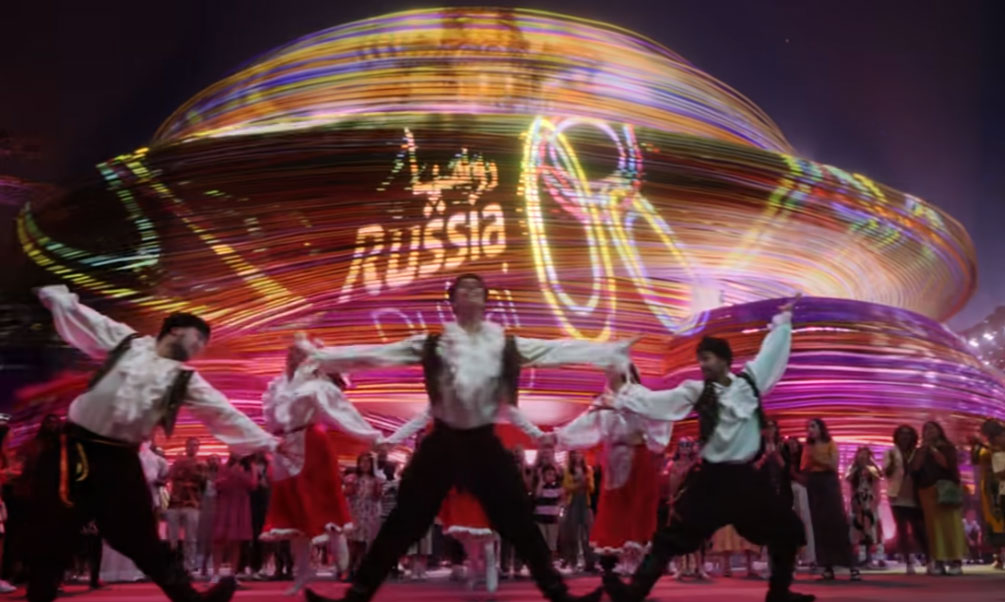 With any large-scale event like this, it takes a lot of planning and liaising with last-minute changes. Luckily, our dances are really flexible and can accommodate changes as they have a wide pool of performers and costumes available.
If you are on the hunt for dancers for an event or expo, then look no further. We often work with Event Professionals who need performers to entertain and dazzle guests at large-scale event expos, launch parties, corporate parties and more.
Contact us today to find out how we can help you take your event from average to show-stopping!