Who created the Murder Mystery on Jack Whitehall's 'Travels with my Father'?
Who created the Murder Mystery on Jack Whitehall's 'Travels with my Father'? If you watched Episode 1 from Series 5 of Jack Whitehall's 'Travels with my Father' you will have seen the duo take part in a 'Murder Mystery' game at Burgh Island in Devon, famed for being the inspirational setting for Agatha Christie's 'And Then There Were None'

The ITV adaptation of Hercule Poirot's 'Evil Under the Sun' was also filmed on the island so it made the ideal choice for a Murder Mystery.
Jack Whitehall and his father were fortunate to have been entertained by our very own 'Murder Mystery Dinner Company' and 'Daddy' loved dressing up as Hercule Poirot even if it wasn't the character he was given!

"This was the best Murder Mystery ever!" Jack Whitehall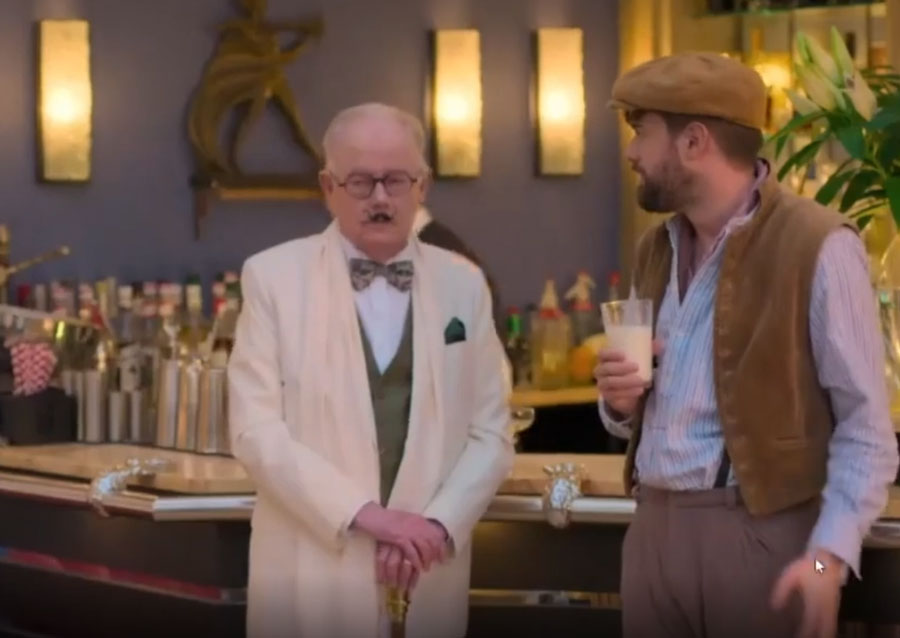 Hire the team for your own Murder Mystery event
The Murder Mystery Dinner Company offer 2 packages including one with only 2 actors, but the one featured in the show with 5 actors is the most popular and perfect for Murder Mystery nights at hotels and venues.
Their actors have performed for numerous blue chip corporate clients at many of the most famous hotels chains as well as performing in castles, country manor hotels and more unusual venues including a battleship a grand pier and on board the world famous Orient Express.
Are you thinking of putting on a murder mystery dinner? This group of actors have been actively involved in the "Business of Murder" for many years. Members of the team were only the second ever to present a murder mystery and have since gained a reputation for their amusing and original story lines. The story's are set in the roaring 20's stylish 1930's, wartime 1940's or the fabulous 50's.
Don't worry if you think you know 'who did it' from watching the video as they have multiple plots and character options!