2019 ICC Cricket World Cup Guitarists (Cricket Bat Guitarists)
Meet The Cricket Bat Guitarists
Find a Performer Ltd were chosen to provide the 2019 Cricket World Cup guitarists and have booked these 'Cricket Bat Guitarists" for every game.
If you've been watching the 2019 Cricket World Cup you will have noticed that every time someone is 'out' a guitar riff is played by a guitarist performing on an electric guitar made out of a Cricket bat!
We have also booked dozens of other performers to represent India and Pakistan in their games.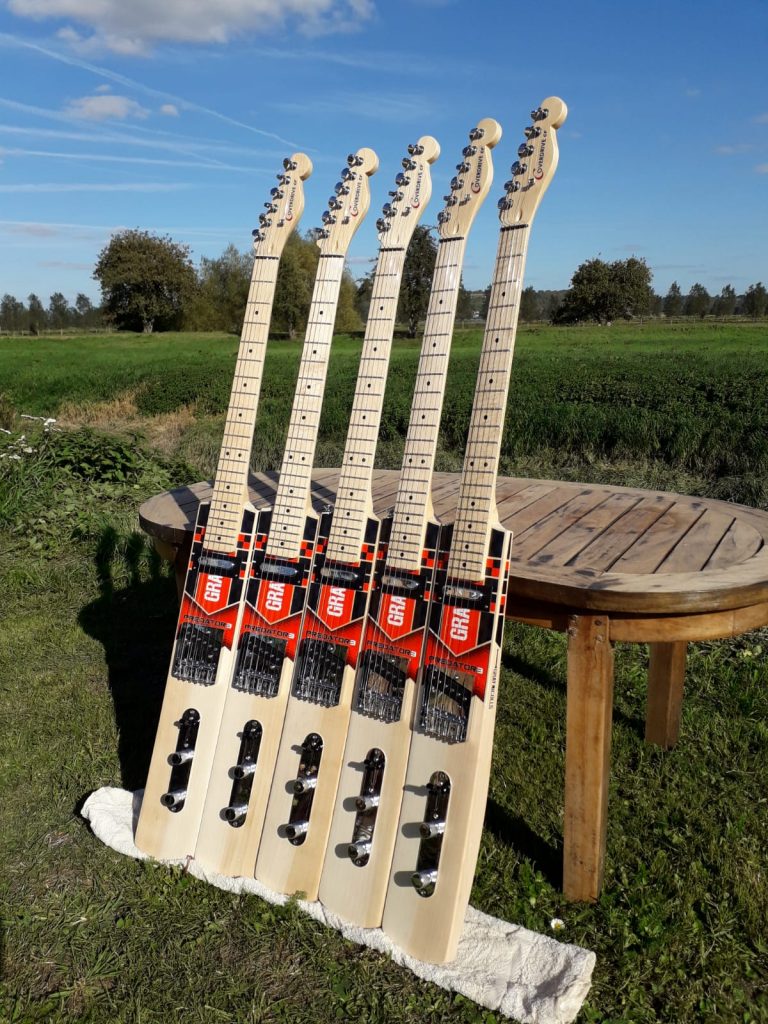 We would like to introduce you to our Cricketarists….
Al Vosper (Taunton & The Oval Cricket Bat Guitarist)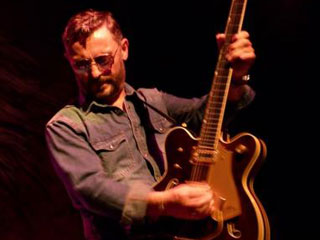 Al Vosper toured Australia, America & Europe with Freddy & The Dreamers and in 1990 joined the band London Beat ('I've Been Thinking About You'). This led him to many subsequent tours & shows with Paul Young. In August 1996, Al took a call from Phil asking him to join an Eagles show he was forming called the Beagles. Al suggested he call it "The Illegal Eagles". Phil wisely agreed and the show was born then and there. 3 months later, Al decided to leave and pursue his career as a free-lance musician.
His playing credits include Lulu, Paul Young, David Essex, David Cassidy, Joe Cocker, Beverly Knight, Paul Carrick, Sarah Brightman, Bananarama, En Vogue, Alfie Boe, Nick Mason from Pink Floyd & Mike Rutherford (with whom he recorded a version of Hotel California!) and Il Divo. The Illegal Eagles are extremely pleased that Al has decided to re-join the show after his "fourteen year vacation". In his free time Al enjoys back-packing around the world. Al plays a 1978 Gibson Les Paul Custom, a 1976 Fender Stratocaster, a 1989 Takamine 6 string acoustic and a Dobro. He uses a Fender Hotrod Deluxe amp with Wampler, Boss and TC Electronics pedals and a Cry Baby wah.
Dave Holmes (Lords & The Oval Cricket Bat Guitarist)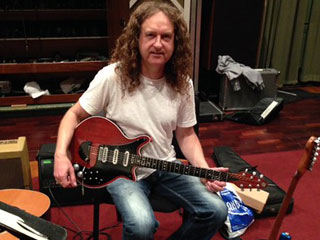 Dave Holmes has performed live and/or recorded with the following artists: Shirley Bassey, The Bee Gees, William Bell, Colin Blunstone, Peabo Bryson, Carl Carlton, Jason Donovan, James Fox, Rachel Fuller and Pete Townshend, Natasha Hamilton, Katherine Jenkins, Ronan Keating, Annie Lennox, Vanessa Mae, Brian May and Roger Taylor (Queen), Dorothy Moore, Billy Paul, Freda Payne, Sinead Quinn, Martha Reeves and the Vandellas, Lionel Richie, Candi Staton, Stiltskin, Russel Thompkins and the New Stylistics, Bonnie Tyler, Voice Of The Beehive, Deniece Williams, Matt Willis, Mari Wilson, Will Young.
TV performances include: "Prince's Trust Concert 2006", "An Audience With Lionel Richie", "Royal Variety 2007" playing for Jon Bon Jovi and Seal, "Royal Variety 2009" playing for Lady Gaga, Shirley Bassey Electric Prom 2010. Various other shows playing for The Magic Numbers, Kelly Osbourne, Jamelia, Chaka Khan, Lemar.
He's also performed in the following West End productions: 42nd Street, Beautiful Game, Billy Elliot, Blood Brothers, Charlie and the Chocolate Factory, Dirty Dancing, Fame, Grease, Mamma Mia, Matilda, Oliver!, Our House, Prisoner Cell Block H, Saturday Night Fever, Shrek, Sunset Boulevard, Tell Me On A Sunday, The Full Monty, The Lion King, Tonight's The Night, Viva Forever, We Will Rock You, Whistle Down The Wind. Currently working on Tina The Musical.
Robin Hill (Old Trafford & Headingly Cricket Bat Guitarist)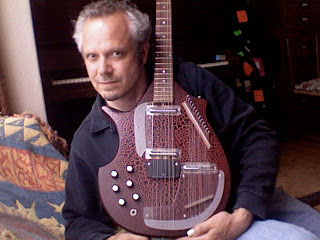 Robin Hill's first instrument was the violin which he begun to play at seven years of age. At ten he switched to the guitar much to his violin teacher's displeasure. The teacher ranted and raved about the guitar not being a proper instrument!
He had obviously not heard the great Andres Segovia (1893 – 1987) who, along with Jimi Hendrix, would become his greatest inspirations. At the age of fourteen he was lent an LP of Segovia playing Bach….it was a revelation! From that point on he never had any doubt in his mind what he wanted to do and began to practice at every available opportunity….(he still does!).
From fourteen onwards he also played electric guitar in bands and began to compose his own songs and pieces. He has played in many diverse situations: with Deep Purple, with the BBC Concert Orchestra, the BBC Philharmonic, the Royal Liverpool Philharmonic (with whom he performed one of his own guitar concertos), Luciano Pavarotti, Lesley Garrett, Russell Watson, Madeline Bell, Matt Monro, the BBC Northern Radio, Orchestra etc. etc.
He has played all over the world….recently he played 3 concerts on Queen Mary 2 between New York and Southampton….he has recorded to date 45 CDs…and is currently working on 4 more!
Jordan Humber (Hampshire Bowl Cricket Bat Guitarist)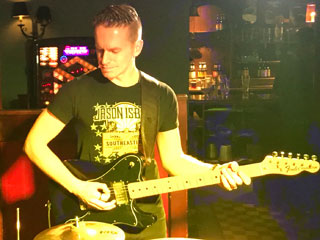 Jordan Humber has an eclectic repertoire – having played in seemingly every situation from solo acoustic performances to playing with string quartets, full orchestras, studio session work, live radio sessions, UK tours, and all levels of festivals, clubs and corporate function gigs. Such extensive live work, combined with many years of musical study and compositional experience, results in an exceptionally versatile guitarist who can deliver with style in multiple genres.
As a fingerstyle acoustic guitarist and composer he is available for hire for all occasions. From weddings and private parties to open-public performances and session guitar work, the music and service provided is of the highest quality.
Jimi Savage (Riverside & Headingly Cricket Bat Guitarist)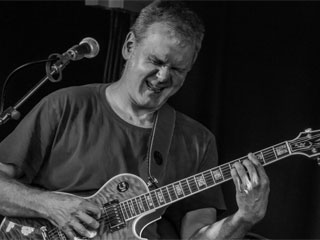 Jimi Savage started playing guitar at the age of 14, and started off into playing rock, blues & metal, etc.
Having contributed for many different publications, such as Total Guitar, Registry of Guitar Tutors, Rockschool, etc (1994 – 2003) he now has his own guitar teaching studio in the North East of England. He has been awarded the RGT guitar teacher of the year 2005, 2006 and runner up in 2007! He has also done seminars, workshops and music lectures throughout the UK and Europe and has appeared demonstrating at many guitar shows in the UK and written music for TV and Radio.
He has worked with some of the top music industry guitar artists and gained some of their insight and tips towards playing the guitar. These players include: Ritchie Sambora (Bon Jovi), Jennifer Batten (Michael Jackson), Van Halen, Yngwie Malmsteen, Joe Satriani, Michael Lee Firkins, John Petrucci (Dream Theatre), Dominic Miller (Sting), Scott Henderson, Isaac Guillory, Mark Knopfler (Dire Straits), Phil Hilborne (Guitar Techniques), Lawrence Juber (Paul McCartney), Paul Gilbert (Mr Big), Gordon Giltrap, Robert Plant (Led Zeppelin) and many more.
He has performed in many musicals, such as We Will Rock You, Jesus Christ Superstar, etc. and has performed many function shows, festival shows/gigs.
Richard Hillyer (Bristol Cricket Bat Guitarist)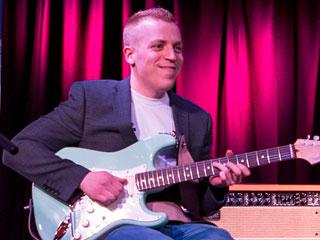 Richard Hillyer started playing the electric guitar at age eight after being inspired by a Spanish guitarist on a family holiday in Menorca. He was privately taught up until age fifteen and continued his study of music through college and university after he left school. He performed regularly as a child gigging from age nine in social clubs and retirement homes, playing a variety of Shadows/Buddy Holly music.
Richard has entered numerous competitions over the years, one of which he came second in at the Fry's Club Search For A Star Competition. He has also performed at the Lakeside venue where the Darts are televised, winning a Fender guitar presented to him by Bruce Welch of The Shadows. He also played for five years in a successful pub/wedding, functions band called Outbreak.
He is a full time professional musician, making a living from performing, teaching and studio session work.
Richard has seven years teaching experience and has performed in thousands of venues all over the South West in the seventeen years he has been playing the guitar. He graduated with a BA Honours Degree in Professional Musicianship from the Bristol Institute of Modern Music and has been featured on their website under success stories.
Richard was also lucky enough to perform onstage with bassist Jet Harris from The Shadows and has also featured in an interview on making a living as a professional guitarist in Total Guitar magazine
Ben Martin (Trent Bridge Cricket Bat Guitarist)
Ben Martin was described by the Guardian newspaper's jazz critic John Fordham as a 'soloist of immaculate taste and lyricism'. Ben plays guitar, bass, saxophone and flute and has toured the world and recorded with Groove Armada, The Drifters, Martha Reeves, Jimmy James and the Vagabonds and The Foundations and many more as well as running his own jazz bands and corporate function band.
He is equally at home in jazz clubs or arenas playing three chords to thousands of people or thousands of chords to three people. I just love playing music. With over 30 years in the business and around 7,500 gigs under my belt I pride myself on my professionalism. All musical pieces are learnt and played to the highest standard and all of his musical equipment is maintained to the highest standard.
Punctuality and attention to detail is a given. When you hire him as a solo artist or with one of his many bands you can expect a thoroughly professional job.
Tomm Williams (Edgebaston Cricket Bat Guitarist)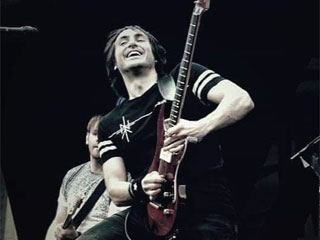 Tomm Williams is a working professional guitarist, performer and teacher and has a wealth of experience working with many different people.
Performance highlights include playing Glastonbury festival twice, once fronting his own band 'Go Primitive' on the BBC stage, and the other performing in full costume as a Womble! He has played hundreds of gigs, supporting the likes of Feeder, The Subways and Mallory Knox. Alongside his performance work, he teaches guitar in Primary Schools, working with Children from the age of eight, and has experience of working with those on the autistic spectrum. He also teaches guitar to adults, his oldest student being 78!
Darren Hunt (Cardiff Cricket Bat Guitarist)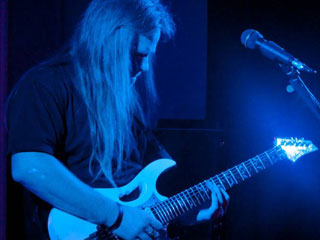 Darren Hunt is based in Swindon and has over 25 years of experience playing very regular live shows.
Music and riffs can be supplied from AC/DC, Guns and Roses, Thin Lizzy, Alice Cooper, The Beatles, Deep Purple, Prince, Queen, Dire Straits, Joe Satriani, ZZ Top and many, many more. If you have any particular rock anthems/riffs in mind he will be happy to learn them for you. He also has his own recording studio so can easily make special arrangements of anything you require.
Darren Hunt a professional guitarist/singer, teacher and performer with a wealth of over 25 years of live and studio experience. Academic achievements include being a graduate of the Musicians Institute London and a certificate in teaching music from the Royal School of Music London. Career highlights include performing with Bruce Kulick (Kiss's guitarist), working with the Music Industries Association (M.I.A.), delivering clinics and demonstrations for guitar companies and of course playing at global sporting events for the ICC Cricket World Cup 2019.
As well as gigging his various solo shows (Shadows Tribute – One Shadow, The Ultimate Halloween Rock Show, Rock/covers all sorts show) in pubs and clubs, Darren deps with other bands, plays in theatres and recording sessions including 60's show Bobby Socks and Blue Jeans, musicals such as Chess, Bye Bye Birdie, Joseph and his Amazing Technicolor Dreamcoat and Horton Hears a Who. Guest appearances with the Rock Choir and headlining at local music festivals. He has recorded and produced radio jingles and anthems for local organisations. Also works in collaboration with other musicians to write and produce albums. When not doing that somehow finds time to teach guitar lessons for all ages and abilities with the Swindon Music Co-operative in schools, colleges and privately in his own teaching studio.