Wedding Music Bands – How to choose the right band
Wedding Music Bands – What band is right for my budget and requirements?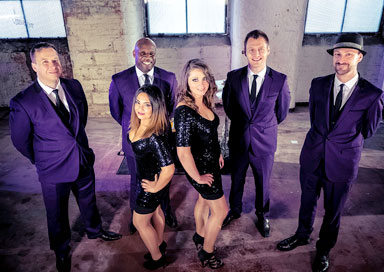 A quick look on any search engine will reveal lots of wedding music bands for hire but the quality can vary enormously. Too many bands are claiming to be the UK's number 1 function band and they cant all be!
Options range from solo/duo acts with backing tracks up to 12 piece funk bands and of course the price will range accordingly.
Prices for a duo will start at £350/£450 and a band can cost  anything from £800 – £4000 so think carefully about how much you want to spend. There are lots of options for really good bands from £1200 – £1600.
Some bands provide a DJ set in their breaks and others will charge extra for this, but most bands will let you bring your own iPod to plug into their PA system.
Before hiring your wedding music bands ask these questions:
Does the band provide a DJ as part of the package? It is better to just have 1 set of sound equipment in your stage area.
Does the band have Public Liability Insurance and PAT tested equipment as your venue may require this?
Do they provide their own PA system and lighting equipment?
How long will they play for? 2 x 50 or 60 minute sets is a typical option.
How early can they set up? The wedding breakfast often happens in the same room as the evening reception so you will need to liaise with your venue and band for set-up times. You don't want them doing a sound check and carrying in equipment while you are having your wedding breakfast.
Do the band expect to be fed? It is pretty common for the band to arrive at 5pm and not leave until after midnight so many bands will ask for hot meal.
Our website has lots of fantastic tried and tested bands that we are really happy to endorse.
To find wedding music bands in your area, go to: http://www.findaperformer.net/rock-pop-covers-bands