10 Christmas Party Entertainment Ideas
Planning a Christmas party can be a daunting prospect. Finding the right venue, choosing what to eat and drink and ideas to keep your guests entertained all night, can feel a little overwhelming which is why we're here to help. We have been providing entertainment for Christmas parties, themed events and private functions for many years across the UK and Ireland.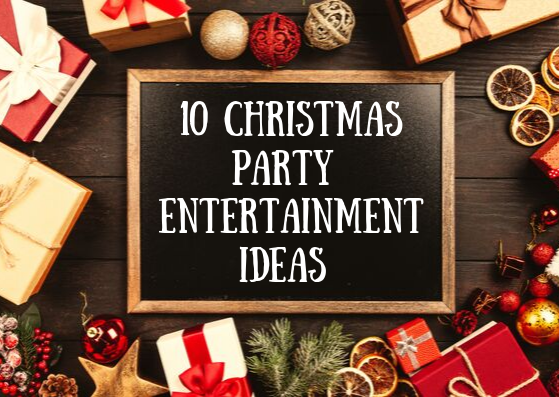 If you're reading this, it probably means you've been given the task of planning the office Christmas party this year. If you're new to party planning or a dab hand at it we have some great tips and inspiration to upgrade your Christmas Party from average to unforgettable. Once you have found your perfect venue, whether it's a swanky bar in the city, cosy private area in a pub or at the office, we have some great entertainment ideas to keep your colleagues and guests entertained all night. You might even be planning a Christmas party at home for close friends and family in which case we have a great selection of acts for smaller events and budgets.
---
1. Start the evening by impressing your guests with a talented Aerial Waitress to serve their arrival drinks. Your guests can be welcomed and served champagne or other exotic cocktails from above with skill and precision. With a huge range of themed costumes, they are sure to add the wow factor to your Christmas party!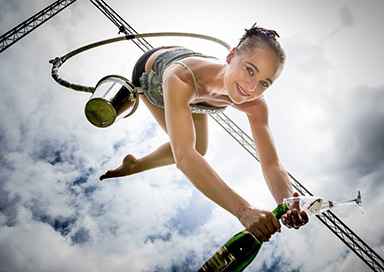 2. The Swinging Santas are a popular addition to festive celebrations. They are a talented bunch of musicians playing all your favourite Christmas tunes to entertain your guests throughout the evening.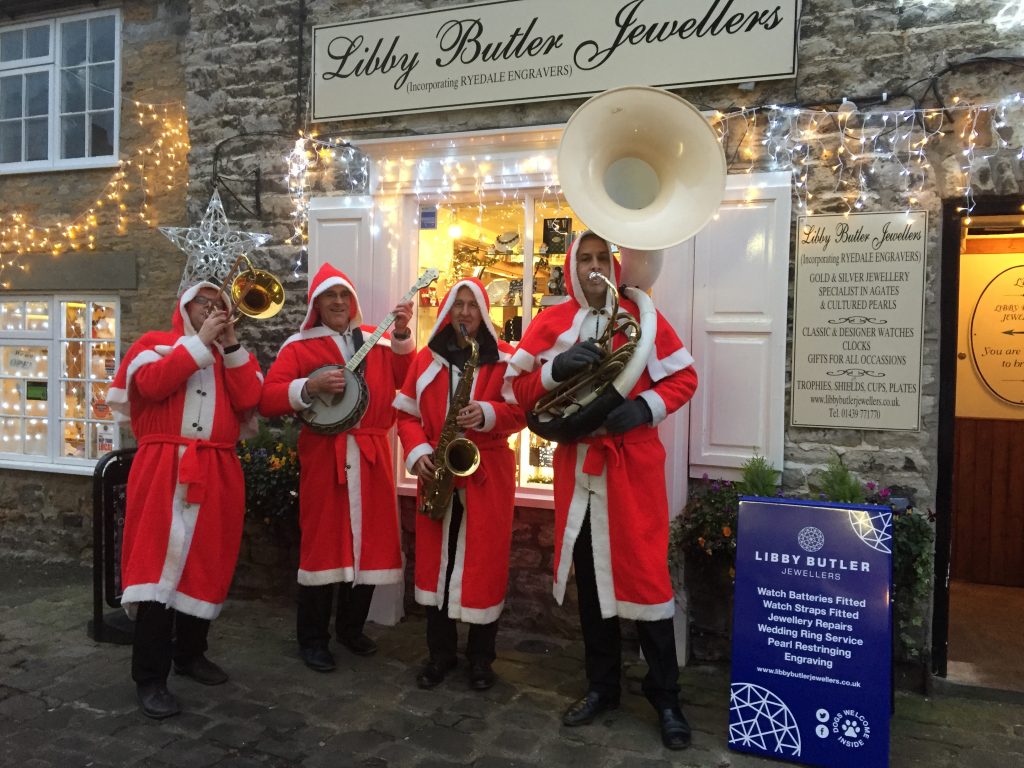 3. The 'Peaky Blinders' are everywhere right now, and with the release of the new series and the boom of 'Peaky Blinders' themed parties, why not theme your Christmas party with the classic 1920s style of flat caps, flapper dresses and timeless glamour with our Peaky Blinders Themed Party Co.
4. Perhaps a themed band like the Dublin Party Band could be the perfect entertainment for your event. They don't carry the usual clichés that come with an Irish band. There is no green Guinness, no leprechauns and no tricolor wigs. Instead you get incredibly talented musicians and dancers who simply want to bring you the sound and fun of Ireland. Some of our Irish bands also provide the option to teach your guests how to Irish dance!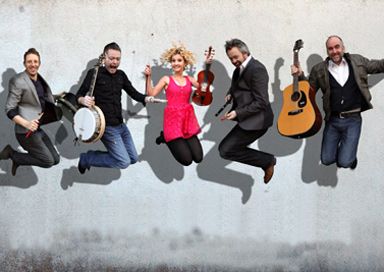 5. Give your guests something to remember their evening with by hiring one of our unique Photo Booths. The booths come with costume items to dress up with and are fitted with the latest printing technology and high-resolution digital cameras providing the highest quality available.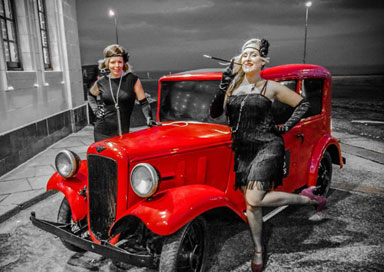 6. For the smaller more intimate Christmas parties you could add a Classical Guitarist to provide beautiful live background music for your guest through a drinks reception or dinner.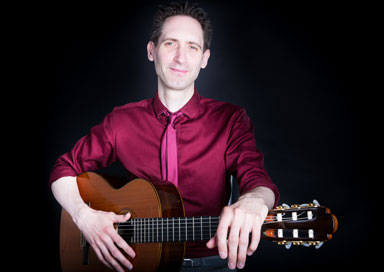 7. As it's a Christmas party it's important to add some sparkle to your event! Our fantastic Vegas Showgirls can entertain your guests throughout the night. Our Vegas Showgirls are perfect for Christmas parties as they can meet and greet your guests, add a couple of showstopping dance numbers and even teach your guests some dance moves.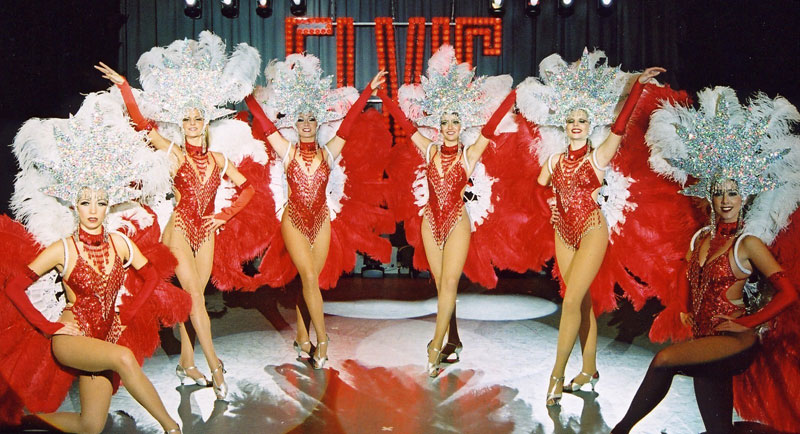 8. This quirky, charming and cheerful Gatsby themed party band is perfect if you're planning a 1920's themed Christmas party Their style of jazz music means there is something for all your guests – from young to old, and from the most reluctant dancer to the one who's always first on the dance floor.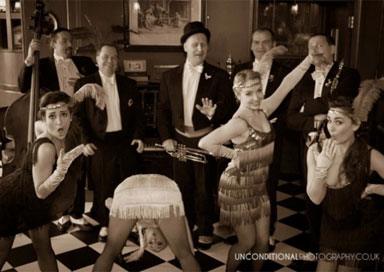 9. We have a talented range Tribute Acts to entertain your guests and transport them to the authentic sounds of the artist people love including Michael Bublé, David Bowie and Abba.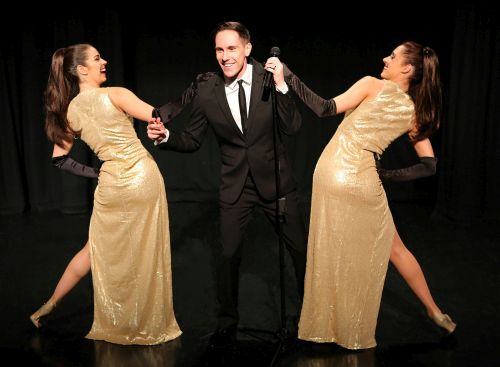 10. Finally, A Christmas party is incomplete without live music and with our bands, the audience is bound to get down on to the dance floor and rock their way into the night. We have a range of talented bands and musicians to play classic hits for everyone! Our popular Funk and Disco Bands play a great selection of songs from the 60s and 70s right through to current hits we all know and love.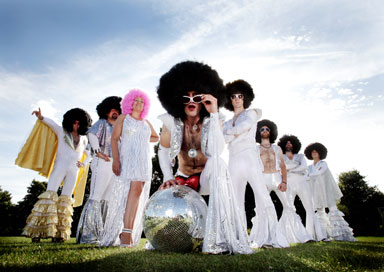 Contact us today to find out how we can help you plan an unforgettable Christmas party and check out our recent blogs for more event inspiration.