Christmas Party Entertainment – Party Bands
Christmas Party Entertainment – Christmas, Christmas time of year – time for joy and time for cheer!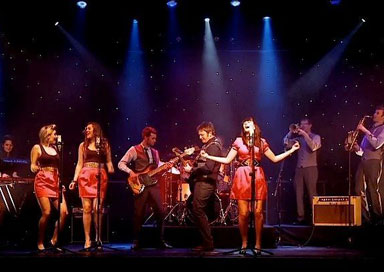 Looking for Christmas Party Entertainment? Liven up Christmas with one of our Christmas bands or duos. If you are planning a Christmas party for your company or even a party at home then hire our superb bands, solo artists or even duos. What is Christmas without cheer and fun! A Christmas party is incomplete without live music and with our bands the audience is bound to get down on to the dance floor and rock their way into the night.
Our bands, duos and soloists are not only well versed in the traditional Christmas ballads but also play jazz numbers or even popular numbers to pump up your company's Christmas party.
With a variety of songs which are guaranteed to make your party a sensational hit with all staff, our bands are tasteful, artistic and well -rehearsed. You can choose either a jazz band or pop band or acoustic duo which can be a combination of two soloists or a solo artist collaborating with one of the guitarists or even soloists who with their voices will mesmerise and leave you spellbound. We also have musicians who can play in the background for your Christmas party entertainment.
We have a wide range of artists and as according to your Christmas theme we can provide you with the best artists who will be a hit at your Company's party. Look no further, call us and hire live Christmas musicians who will jingle all the way.