St Patrick's Day Entertainment Ideas
Want to book St Patrick's Day Entertainment for your party or event? We know Christmas is on the horizon, so you may be thinking it's a little early to be talking about 17th March 2020. However, if you are hoping to book an Irish band then make sure you get in touch at least 3 months before to avoid disappointment. St Patrick's Day is the 1 night of the year when every Irish musician has at least 1 booking!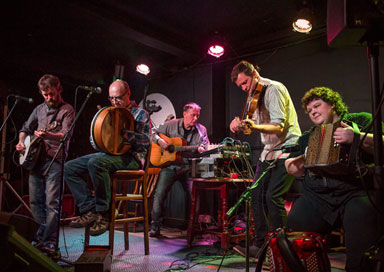 We have Irish bands with vocalists who can perform all the classic Irish ballads as well as songs by The Pogues and The Dubliners who are perfect for St Patrick's Day entertainment. Hire our Irish bands for your St Patricks Day party or special event and make sure your guests have a 'craic' with one of our professional groups, duos or solo performers.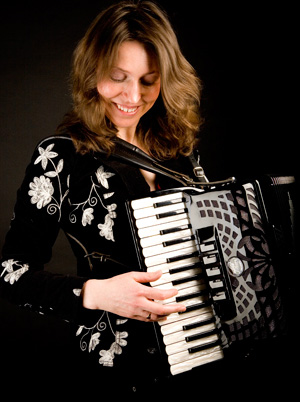 Our professional Irish bands are perfect for Irish weddings and we have bands throughout the UK and also in the Irish Republic. Many of these bands can also play a range of modern pop songs but with a Celtic twist on the songs by including a fiddle, bodhran or banjo in the band. Some of our Irish bands can also offer a dance caller for organised dancing if you are looking to hire a band for a Ceilidh.
If you are looking for traditional instrumental Irish bands who play jigs and reels we also have some fantastic bands throughout the UK and Ireland. They can play acoustically and create the kind of atmosphere you will find sitting around a pub table anywhere in Ireland or bring a PA system to make sure they can be heard.
Perhaps you're looking for Irish dancers to perform at your St Patricks Day event – we can help you here as well! Our multi-award-winning group of Irish dancers offer the best performers from their senior and adult teams for special events. From Flash Mobs, for Aer Lingus to St Patrick's Day celebrations at Trafalgar Square, this group can always be relied upon for an amazing performance of Irish dancing.
We also have some fantastic solo Irish singer guitarists as well as duos with vocals, fiddle and guitar. They can be booked for a whole range of events from pub bookings, private functions, Irish weddings or Irish funerals.
See more blogs from Find a Performer here.