Caricature Artist for Hire
Looking for a Caricature Artist for Hire in Bristol or Devon?
If you are considering a caricature artist for hire in the West Country, then check out William Loom  and Patrick Court.  Two extremely talented and experienced caricaturists, available to hire for weddings and other events. Put a huge grin on your guests' faces with their humorous images.
Planning a WEDDING , Christmas Party, Corporate Event or Birthday Party? Looking for immeasurable fun and laughter, and a unique way to entertain your guests? It can be tricky finding the perfect ingredient for a memorable party – something everyone would enjoy, that wouldn't cost a fortune? We highly recommend a professional caricaturist artist for hire for any party or event is absolutely guaranteed to tick all the boxes, and suit any budget!
Caricature Artist for Hire in Bristol: Patrick Court (Digital Caricature Specialist)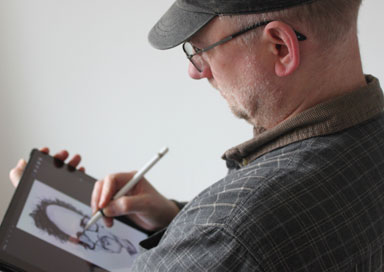 This professional, talented and experienced caricature artist is based in Bristol and available throughout the South West. He is flexible, punctual, and able to adapt to the unique character of any party or event!
We live in an age now when, from a very young age, people are increasingly exposed to new and developing technologies, such as tablets/iPads. As a caricaturist with over 6 years of experience in family events, he notice that it is the people who take the keenest interest in my live caricature work – and in particular, it is them who become mesmerised at seeing a whimsical and colourful work of art emerge on a blank screen of an iPad. The entertainment he offers is not only interactive and sustainable; it also introduces all people to the possibilities of new technologies – a prospect which, to them, will always be very attractive!

Here is a testimonial from one of our clients about Patrick:

"I surprised my son with a 21st birthday party on 10th Feb 2017 and wanted some entertainment that offered something a bit different. I spent a while shopping around for a caricaturist, some were charging in excess of £400 for a couple of hours!! I was a bit sceptical at first due to the price being so reasonable but I needn't have worried at all, he was FANTASTIC! He managed I don't know how many drawings in such a short space of time and the likeness he managed to capture was uncanny, you know exactly who they are by his drawings. I loved that people got to take away a keepsake of my sons 21st, I would definitely use him again and would highly recommend to my friends too. He was also very helpful from beginning to end and happily answered all questions that I had. Thanks for making my sons 21st one to remember! :)" Toni x

Enquire about this act: http://www.findaperformer.net/act/1068
Caricature Artist for Hire in Devon: Mark Nelson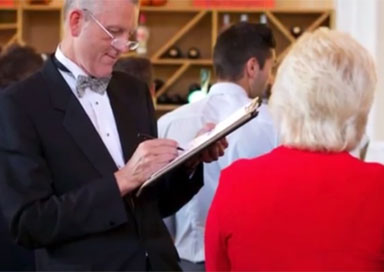 Mark is an award winning Irish cartoonist and caricaturist who has been drawing professionally since 1990.
He started off as a civil engineer drawing in his spare time and in 1985 was joint winner of a cartoon competition run by the Guardian newspaper and Granada TV.
In 1992 he moved to London, and over the next ten years built up a body of cartoon and illustration work with the Financial Times, The Irish Times, The Press Association, the Times Higher Education Supplement, The Sunday Business Post and the Evening Standard amongst many others.
He moved to Devon in 2003 and based in his purpose built studio, now mainly works as a caricaturist throughout the south west.
He won the Best Entertainment Award at the West Country Wedding Awards, won the Judges Choice Award and was also shortlisted for the Service Excellence Awards by the Federation of Small Businesses and is also  a regular caricaturist on Caribbean for P&O Cruises.
"Absolutely delighted with the drawing. I sent him some photos and a bit of a description of roughly what I wanted. He was able to use the photos to perfectly capture the characters the of me and my partner and place it in the kind background environment I had imagined." Eva Marhoefer, January 2015
Enquire about this act: http://www.findaperformer.net/act/1067
Caricaturist Artist For Hire in other regions: http://www.findaperformer.net/caricaturists