Arabic Wedding Music
Arabic Wedding Music –  Oud players for weddings and events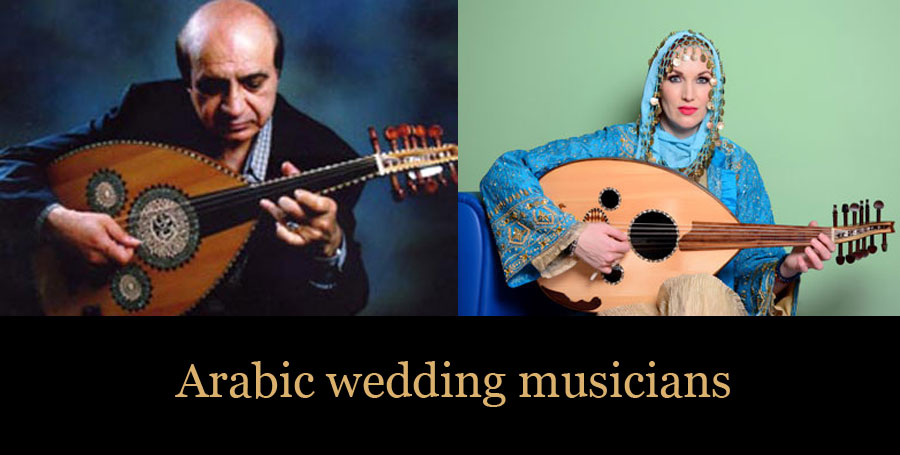 Looking for Arabic wedding music? The mysticism of Arabia can be sensed in their music and culture. Our Oud players bring this sense of magic from the desert lands and the sound of our Oud players will instantly create the atmosphere required for any Arabic wedding or Arabian themed event.
So if you are looking to throw an Arabian night, Arabian themed party or looking for Arabic wedding music you should definitely be hiring one of our professional Oud players to recreate the magic of the Middle East. Our performers include players who have come to the UK from Turkey & Lebanon as well several highly talented English players.
Our Oud players from London and other parts of the UK are the pundits of the Oud instrument which is a traditional Arab guitar which looks like a lyre and sounds as sweet as the harp with the rustic tune of the sand dunes.
We have Oud players in London, Bristol, Birmingham and Manchester and can also offer duos with Arabic percussion.
"Absolutely amazing musician! Everyone fell in love and throughly enjoyed his music and singing, would gladly book again :)" Khalil Obeid

"One of my friends had recommended him for our wedding. He is a very good musician and a good person. He gave our wedding a magic touch. We had never listened to oud like that. After his performance I love oud." Deniz & Cemile Colkesen
Our UK based Oud players are not only reviving the history but are also reinventing the instrument to be a part of new world music imbibing the numinous music of Arabia and thus giving anyone who wishes to host an Arabian Nights party or find the perfect Arabic wedding music the chance to book one of our fantastic performers.
Find Arabic Wedding Music from Find a Performer today:
http://www.findaperformer.net/oud-players