Greek Bouzouki Players
Greek Meraki – Book Greek Bouzouki Players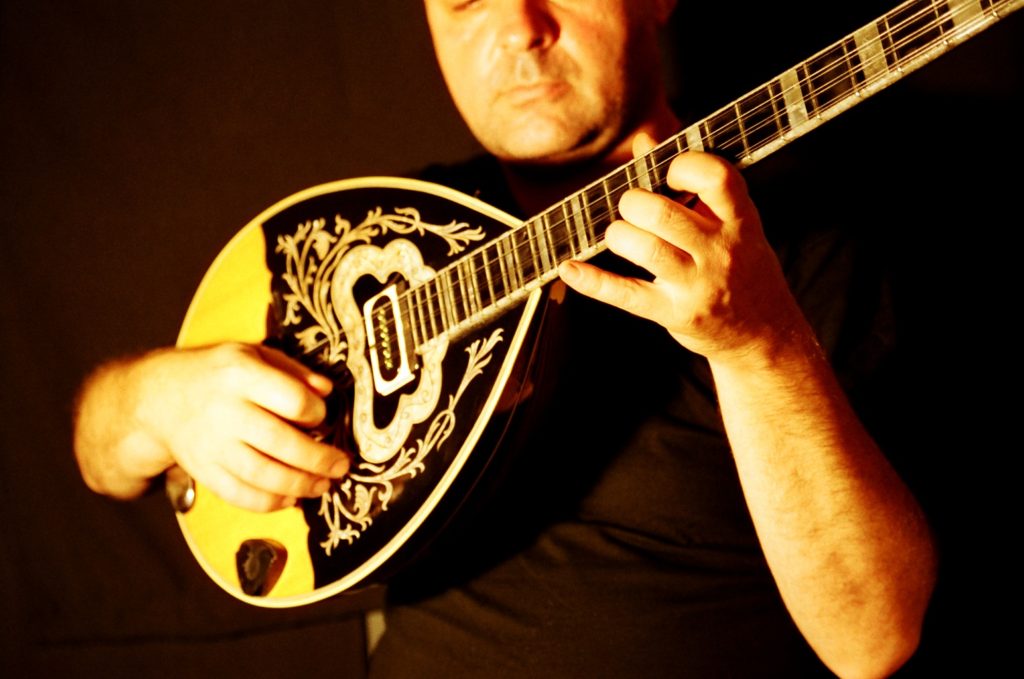 Are you preparing for a traditional Greek wedding! If so, we are here to help you make your special day a memorable one with our traditional Greek music bands or one of our solo Greek bouzouki players.
We have traditional Greek bouzouki players who are well versed in the classic Greek songs and music belonging to the traditions of the past as well as lively bands who can mix Greek songs and English music if required.
Anyone who has been to a Greek wedding can relate to the love and joy there is when the entire family comes together for the union of two people belonging to the Greek community and the explosion of culture is evident particularly if you are an outsider to the community. You can feel the love and warmth of the aunts and uncles as well as the cousins who form the traditional bridal party and are up to a whole lot of fun and games throughout the ceremony. And what is a ceremony without good live music!
Our bands and musicians are trained professionals who are more than just well acquainted with the traditional dance music and they know exactly what beats to play to keep the people happy. Our Greek bouzouki players know that no Greek wedding is complete unless the bride performs the Kalamatiano. We also have skilled bouzouki dancers who will dance the perfect tsamiko and will take the crowd for a zabekiko showdown.
We have solo Greek bouzouki players as well as duos and bands as per your preference. You can also choose both bouzouki musicians as well as traditional Greek dancers. Our Greek wedding bands are sure to stir a riot in the party! Hire with us now!
Greek Bouzouki Players in London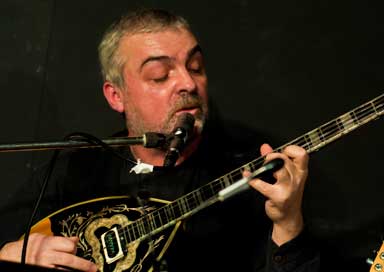 The London Bouzouki Player is a very popular performer as he plays both guitar and bouzouki and sings. He can offer a mix of Greek songs, songs from The Balkans as well as English pop songs.
"I wanted to feed back to you the fantastic contribution made to my husband's 40th birthday party last Sunday afternoon. His lovely manner, wonderful music and great singing really ensured that the event went with a swing. I think I can honestly say that his presence made the party. I would have absolutely no hesitation in recommending him to any of your clients." Déirdre Dracoulis, Party, October 2017
Greek Bouzouki Players in the North of England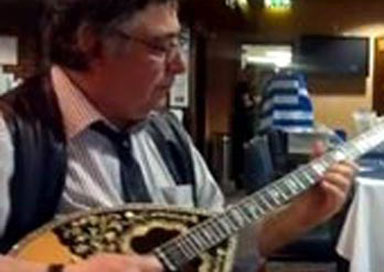 Constantine the Greek is available in the Midlands and North of England and is a very popular choice of our Greek bouzouki players for restaurant bookings as well as weddings.
"We were very happy with Constantine, his performance was excellent. His time keeping was spot on and he played well over his scheduled time. I think he really enjoyed the night as much as we did. The booking process was easy with lots of regular contact with all parties." John Bird, October 2015

"He was brilliant yep!!! Very funny man and played for an excellent amount of time. We were very happy indeed with him and the service we received from yourselves. Thanks a million" Willis, The Royal Pug, Leamington Spa, August 2015

"We had a wonderful night – he arrived in plenty of time, in fact he started playing early.  He was absolutely lovely and his music was very authentic.  Perfect for our evening.  I would actually like to book him again for next year at round about the same time. The service from your company has been good and I would definitely use you again. In fact I am planning a Spanish night if you have anything you can recommend?" Suzanne Simons, Village Activity Facilitator, Extra Care Charitable Trust, August 2015