1920s Flapper Girls
Looking for 1920s Flapper Girls for your Gatsby themed event?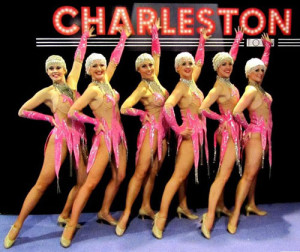 Your guests will love our 1920s Flapper Girls as they mingle with guests and perform classic dance routines from the 1920s.  Vintage and Gatsby is a very popular theme at the moment and we have 1920s Flapper girls in most locations.
This group of professional dancers have performed at many events this year, incorporating "Meeting and Greeting" guests followed by a Top Hat and Tails number.
Later on they perform the original Charleston and then get male members of the audience to join in with the routine. These girls are sure to bring glamour and glitz to the evening.
The girls were recently on The Graham Norton Show, and this is what the stage manager had to say about their performance: "I'm glad you had such a good day, and thank you so much, everyone was really impressed with how professional the girls were and how great they looked. I will definitely be in touch in the future" Lynda McGrory, Stage Manager, The Graham Norton Show BBC2
Check out this YouTube video of a sample of one of tour 1920s Flapper Girls mesmerising performances, which seems as it if is straight out of the 1920s itself!
If you are interested in booking The 1920s Flapper Girls for your party, wedding or other event, then check out their profile in the following link : http://www.findaperformer.net/act/1124